Behind the curtain, in our little cabinet
Büro B, Stuttgart
Redesign of our architectural office in a former shop - Where once a traditional bakery and pastry shop sold Swabian delicacies, SOMAA has been headquartered since 2013 in a listed Wilhelminian style building. Here, in a tree-lined avenue, our offices open with large welcoming shop windows across the corner to two streets. With a few design interventions, such as the installation of a room-dividing curtain, the rooms are divided into an inviting, multifunctional reception and event area as well as two work rooms.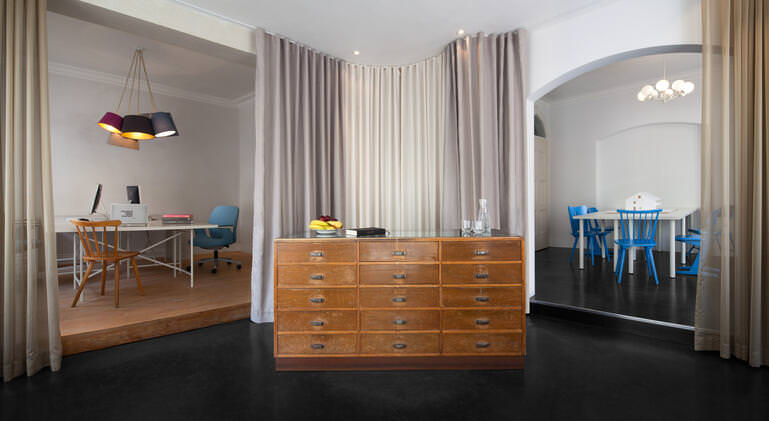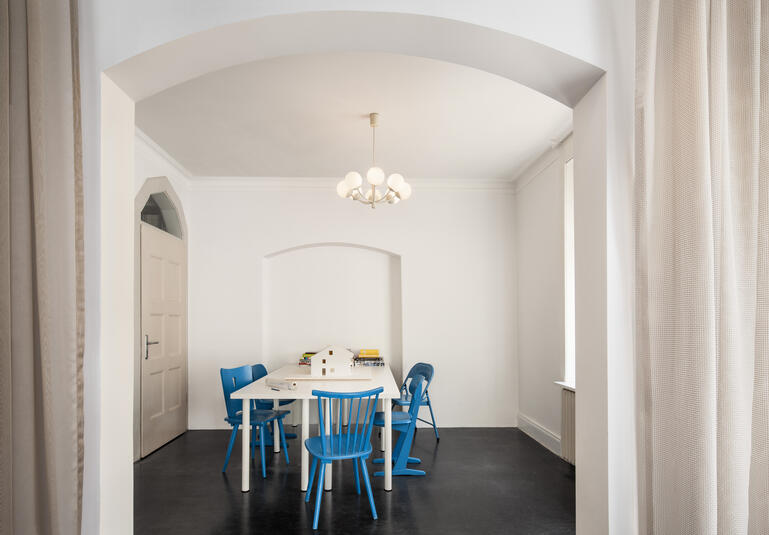 Architecture has to communicate
The two deep shop window displays of the former bakery open the reception area to the street. Material collages are put together here, current models are canceled and awards are issued. So curious eyes get an insight into our current work. The facial expressions and gestures of the passers-by, whose eyes roam the display, give us a kind of feedback and remind us of who we are building for. It is our little test lab.
"Our inspiration comes from life - it's important to be close to it."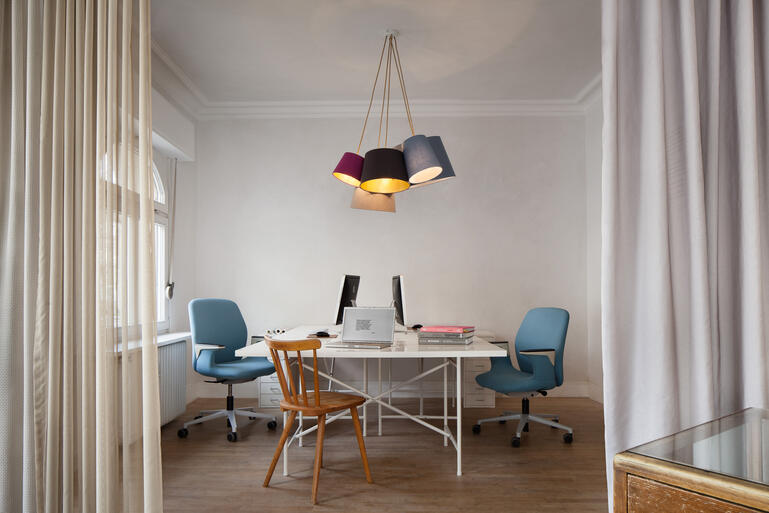 Small area with great potential
A curtain collage made of various materials, from transparent to opaque, divides the space into three areas - the entrance area, which can be used as a temporary reception room and showroom or as a space for small events, as well as the work areas that we call cabinets and whose privacy is controlled by the opening or closing the big stage curtain.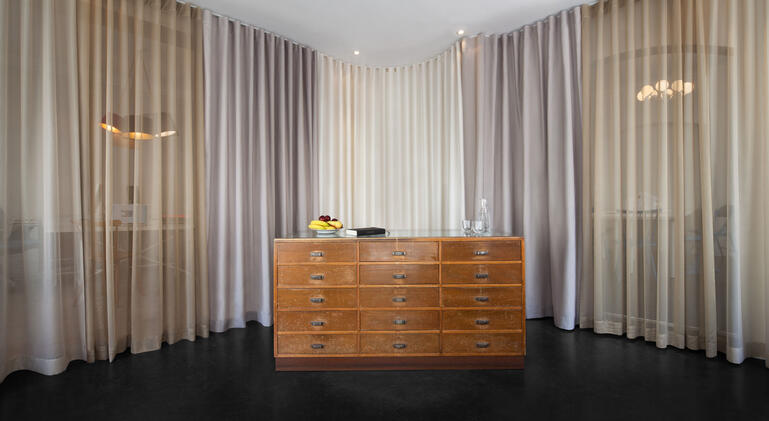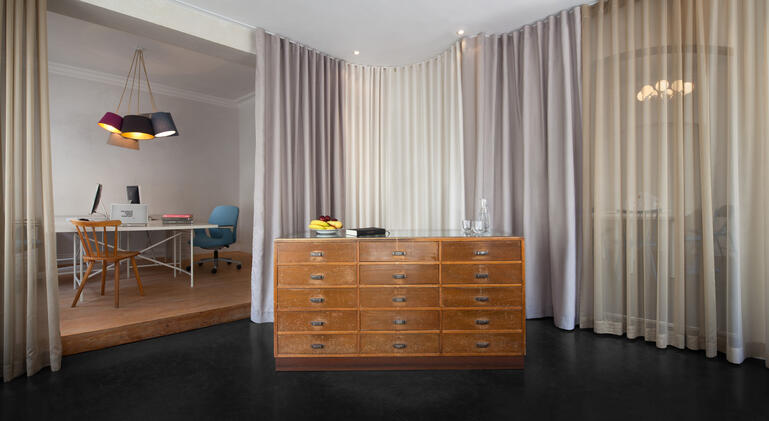 How to set up, that's how you work
In the reception area there is an old sales counter, which comes from a tobacco goods store. It forms the heart of the open area in front of the curtain collage and serves as a sample cabinet and conference island at the same time.
"The design of workplaces must support the way of working."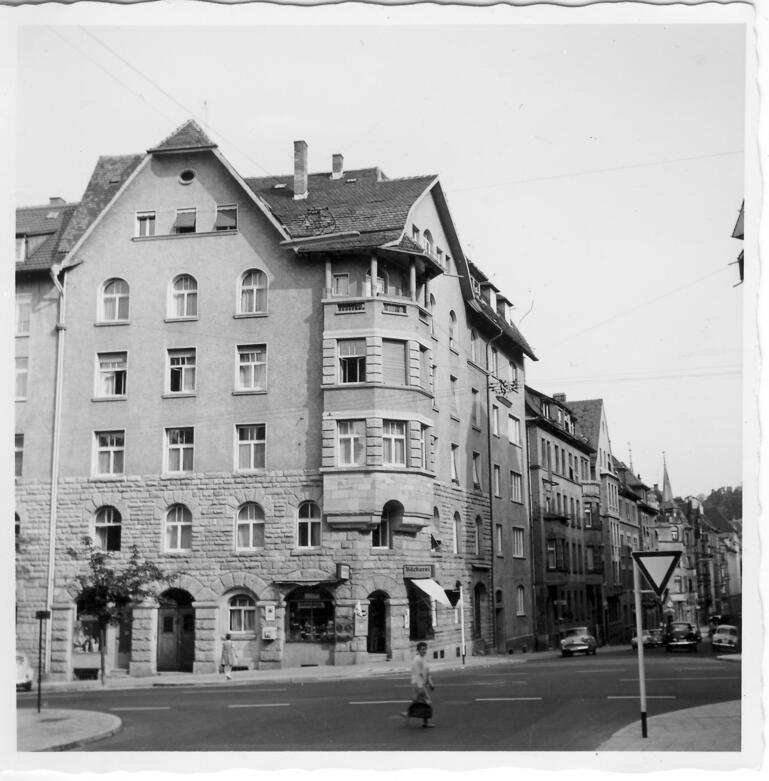 The two cabinets behind the curtain are intimate work zones, which depending on the positioning of the curtain, that is open or close towards the reception area. One generous work and conference island is the workplace for the employees. Here planning and discussions are happening, drawings and models are built.
Project information
Location
Stuttgart, Germany
Client
in-house development
Team
Hadi Tandawardaja
Tobias Bochmann
Photography
Sander & Bastian
Completion