Space for heroes
Von Helden & Gestalten, Stuttgart
The Stuttgart advertising agency "Von Helden und Gestalten" strengthens the personality of its customers and gives them courage to a new brand appearance. For our concept, we playfully took up the agency's website and transformed it into a spatial concept that creates a dynamic across the space in the interior of the new office space.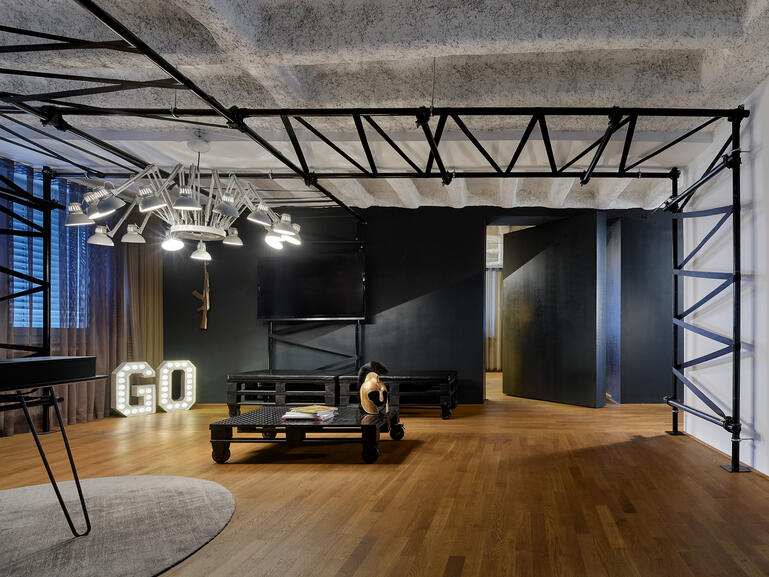 Courage, strength and innovation should not only remain buzzwords but also manifest themselves in the agency rooms.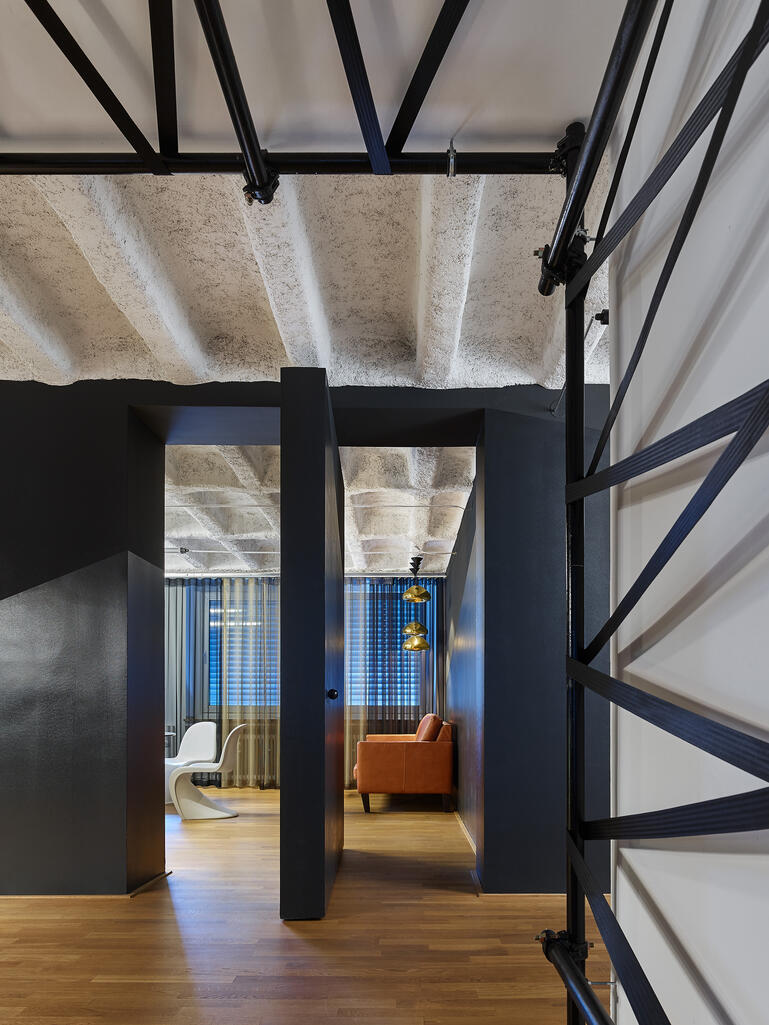 The planning of the work areas provides for partly open areas and partly closed rooms as well as generous communal areas, which allow working at work desks as well as in the meeting room or in the lobby, quite informally on wooden pallets with the laptop on your lap. The floor plan thus ensures equalization, which has proven itself especially against the background of Corona.
As a young creative community, the "heroes" recognized early on that their work environment is an essential factor in controlling productivity. It was therefore important from the start that not only the functional aspects of the design are fulfilled from the entrance to the workstations, but above all that the core of the brand is reflected in space.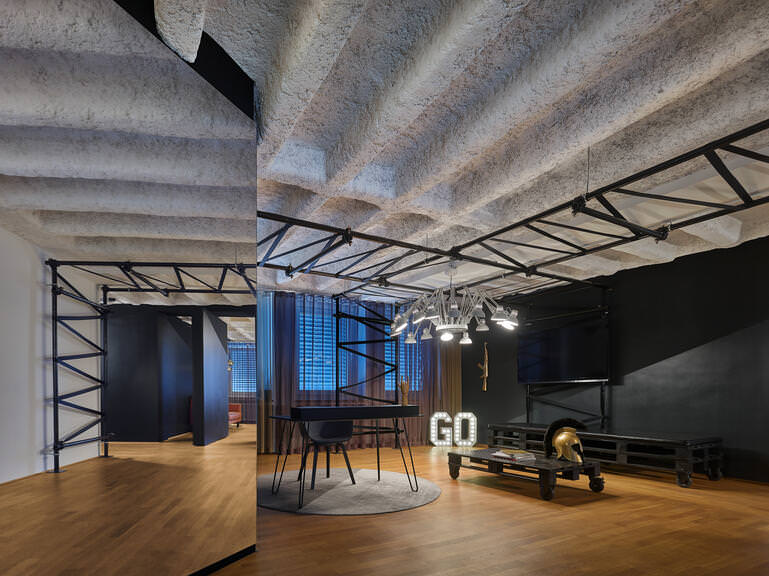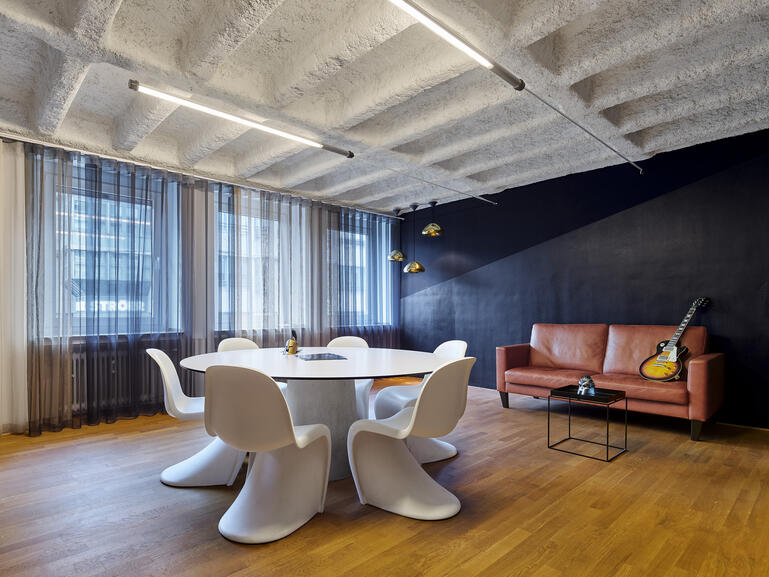 To this end, SOMAA worked with a powerful black and white contrast, placing hard materials in context with soft, acoustically effective textiles. Authentic cowhide sets accents and relics from the agency's fund are set in scene with cozy light installations.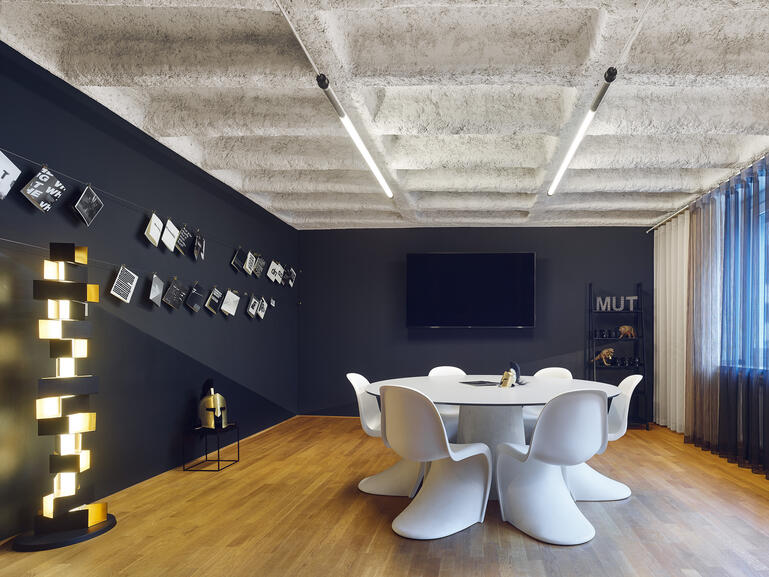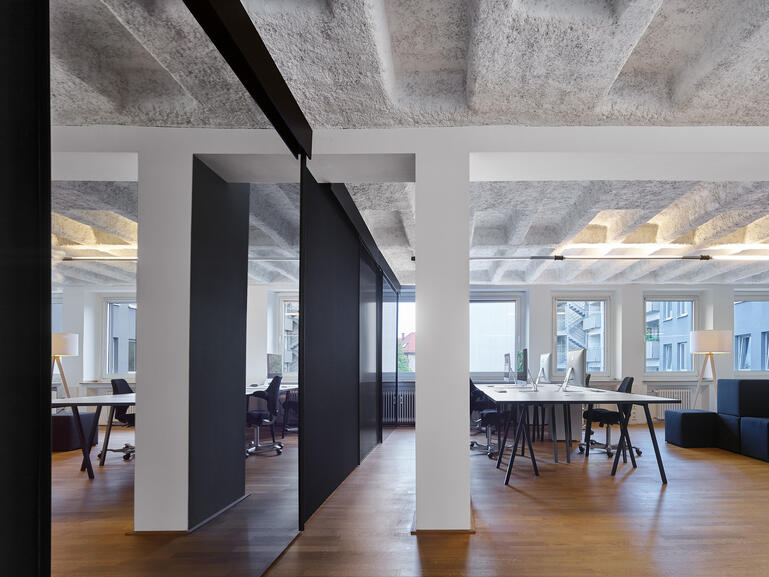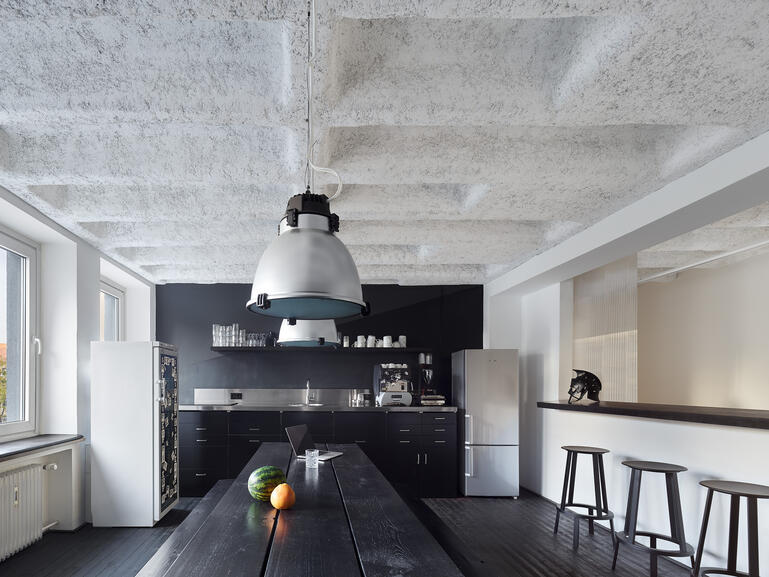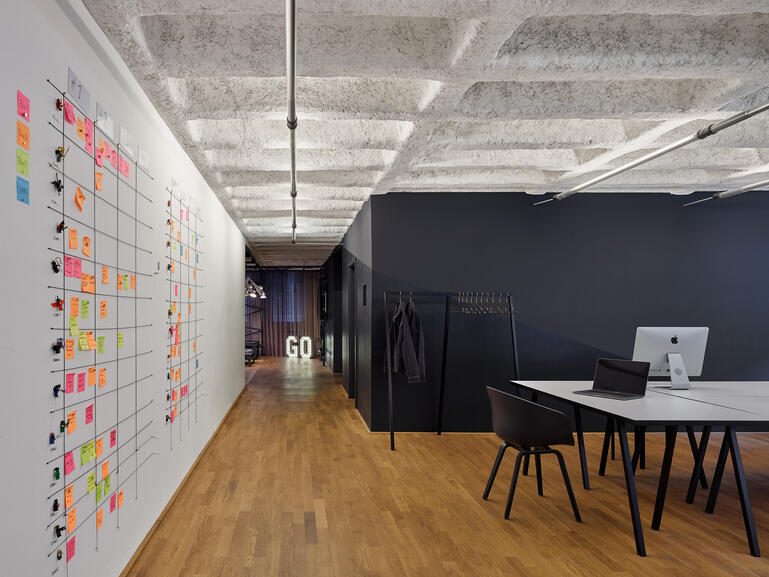 Project information
Location
Stuttgart, Deutschland
Team
Alexandra Bicheler
Hadi Tandawardaja
Photography
Type of project
direct commission
Completion