Urban living in the park
Provinopark Augsburg, Augsburg
Development of a townhouse for the new construction of the Provinopark in Augsburg - The extraordinary location of the construction area called "Textilviertel" demands extraordinary answers to the architecture. The unusual location favor with the proximity to the historical old town and an industrial monument, the charming natural situation with the Schefflerbach and the valuable tree existence are defined as an extremely valuable living environment.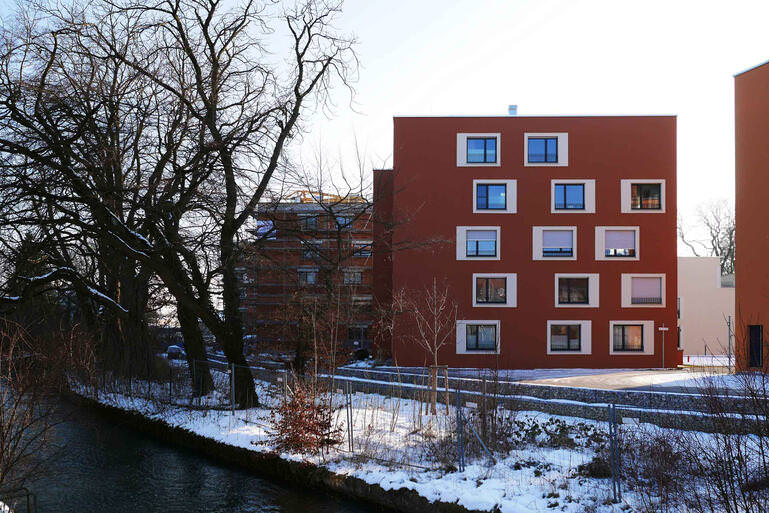 "The self-supporting townhouses draw their high standard of living from all directions. The natural potential is made directly tangible to all residents."
Living in front of the trees - the urban fabric
At the Nagahama Avenue are oriented to the south side of the park, quality apartments for one to three people. The powerful building sculpture, the structure is based on a textile mesh, symbolizes the history of the old industrial area "textile quarter". The building typology is chosen in such a way that multiple profits for the private living, but also for the accompanying public arises. A multi-layered horizontal and vertical building structure creates an unusual structure, adapted to the unusual location of the old industrial history. The linear building perimeter is perforated several times, vistas and entrances to the park are selectively possible. The disadvantage of the immission in the north is overcompensated by the continuous orientation of all the lounges to the south in the quiet park and a natural exposure of almost all bathrooms, kitchens and stairwells.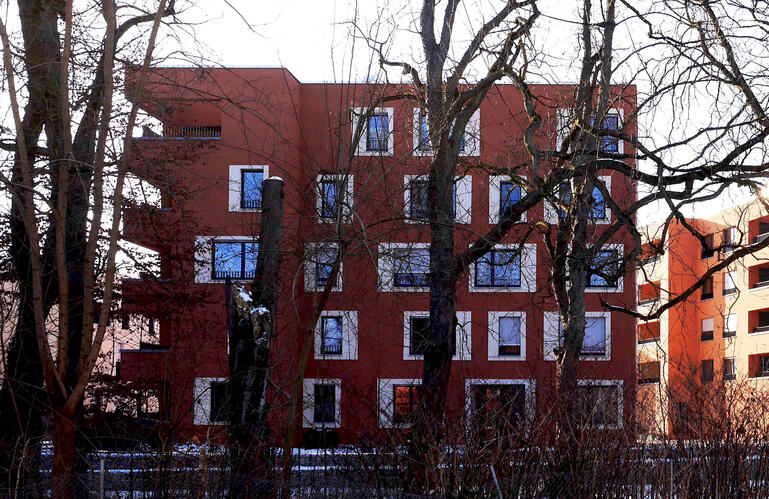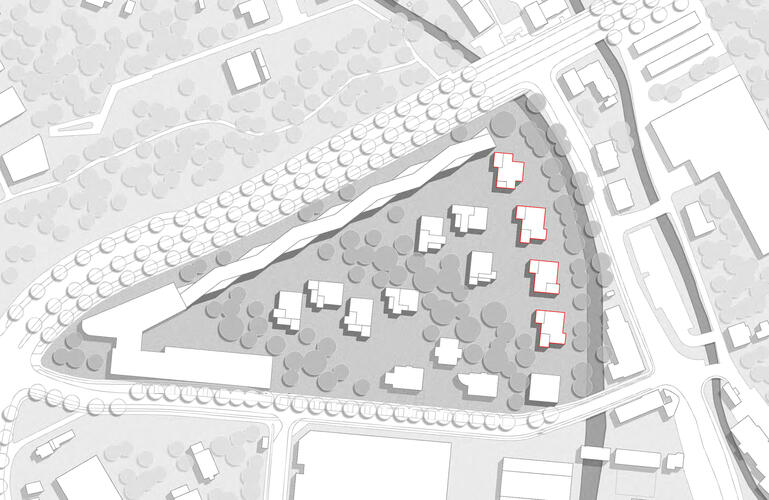 Living between the trees - the townhouses
Between the Schefflerbach and the park, the natural space interlaces and offers an excellent visual relationship and accessibility to the watercourse. The construction spaces along the Schefflerbach are opened here to make the natural potential of all residents directly tangible. The freestanding townhouses draw their high standard of living from all directions. A central access core offers maximum utilization and space flexibility and cost-effectiveness. All 2- to 4-person apartments are threshold-free, age-appropriate. The apartments are prepared for a lifelong living ("ready" – suited for elderly people). The apartments on the ground floor are above the natural ground level, in order to obtain a smooth transition from private to public (shared) space.
"The extraordinary situation demands extraordinary answers to the architecture."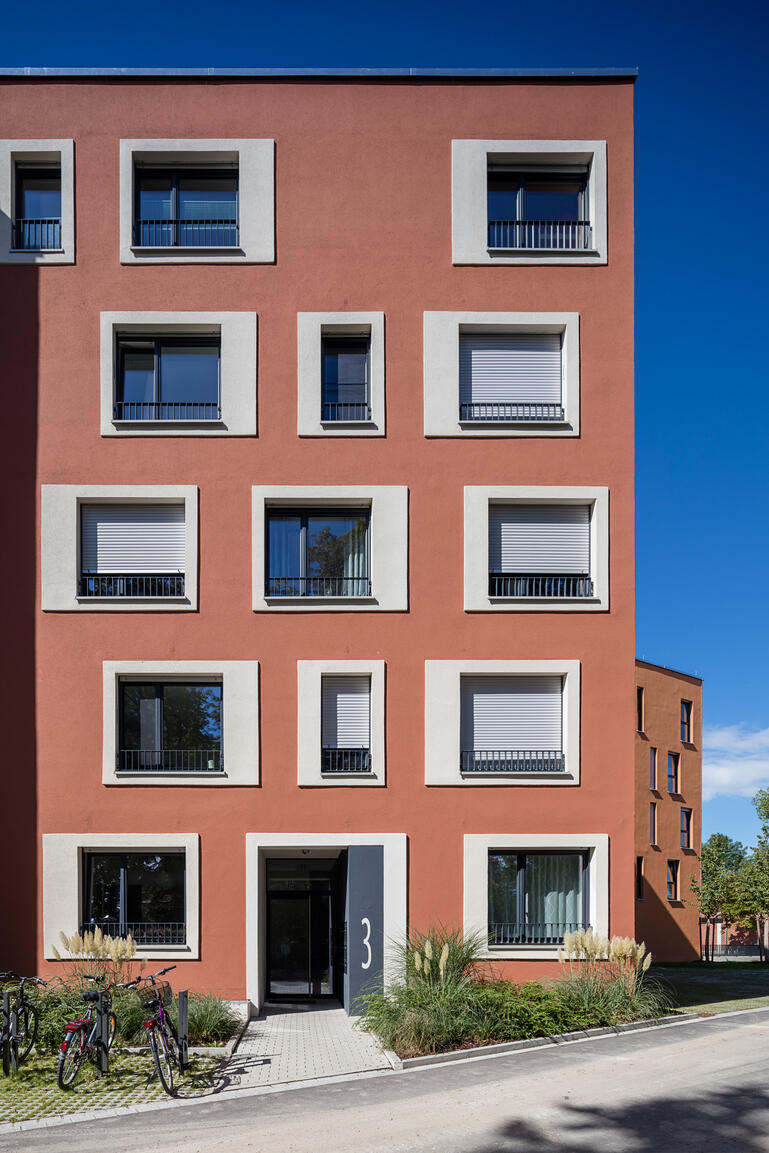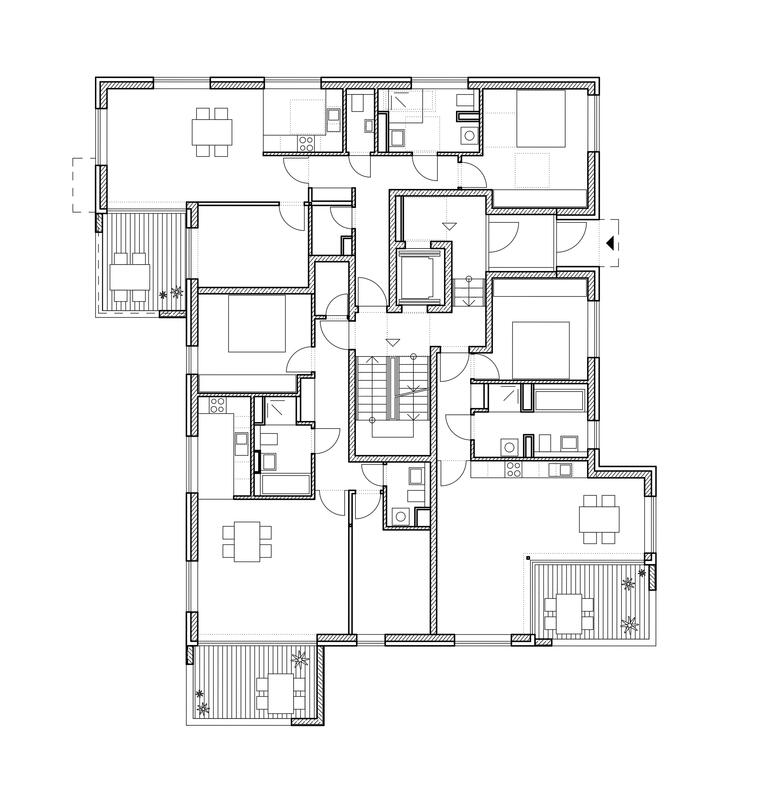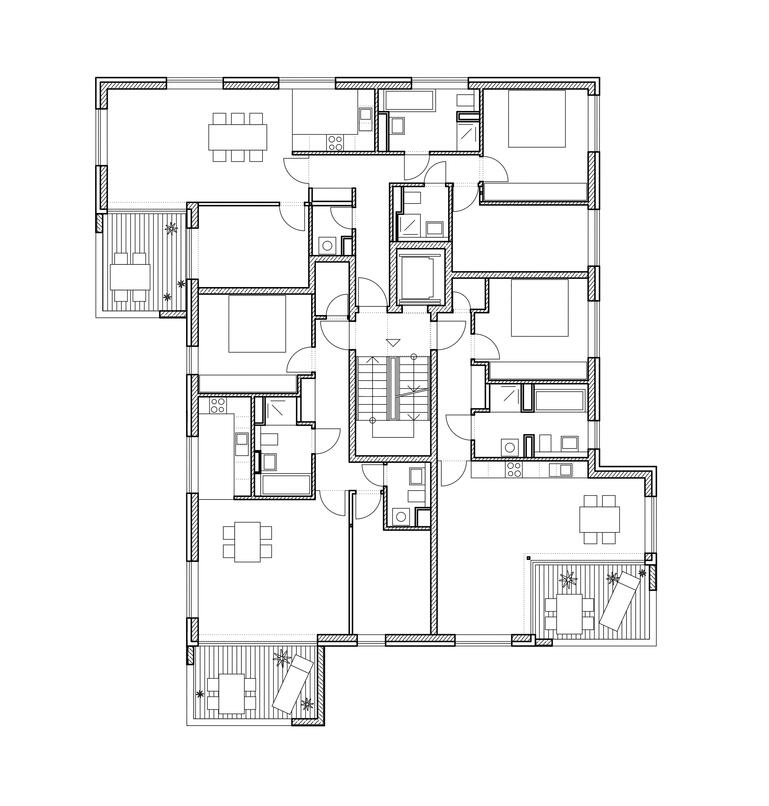 Project information
Location
Augsburg, Germany
Client
Patrizia Project Development GmbH
in Cooperation with
Fink+Jocher Architekten
terra.nova landscape architecture
abp Architects and City Planner
Photography
Thomas Jocher
Michael Heinrich
Completion